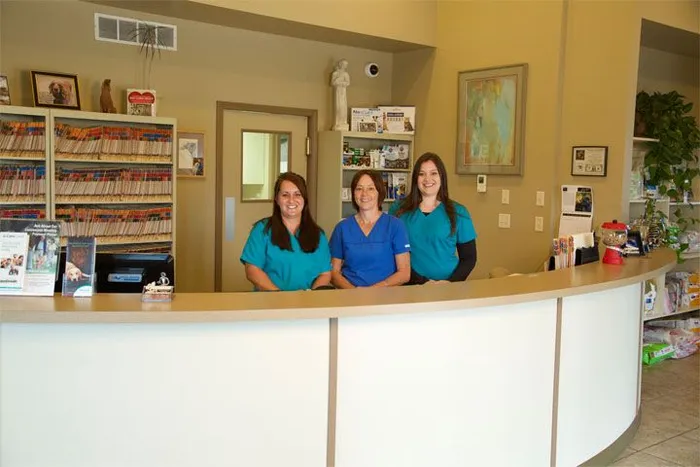 When you walk into the Animal Care Center, you are always greeted with a friendly smile. We work hard to make your experience as calm and hassle free as possible. Your time in the waiting room is often short, and then you are taken to a private exam room where you and your pet will meet the doctor. Dr. Whalen will do a thorough exam on your animal and address any concerns you might have. If a work up, surgery or treatment is necessary, we will provide an estimate of charges up front.
New clients are encouraged to bring in any medical history you have of your pet when you come to our clinic. It can be very helpful when trying to determine vaccine history, medications, or previously diagnosed illnesses. If you have something like this, share it with our team, or you can have your records faxed over to us at 722-5602. If you can't get any past records, Dr. Whalen can still work with whatever information you have. 
We recommend that once a year you take your pet in for a check-up. This will include a full physical exam and would be a good time to ask any questions you may have concerning your pet. Dr. Warren Whalen will check the health of your pet from head to tail, and may make suggestions about your pet's care. These can include vaccine protocol, weight loss program, getting the teeth cleaned, or possibly running some blood work to see how your pet is doing on the inside.